The Department for Mechanical Constructions and Mechanization of the Faculty of Engineering at the University of Kragujevac and the Association for Design, Elements and Constructions – ADEKO are organizing the 9th International Scientific Conference - Research and Development of Mechanical Elements and Systems- IRMES 2019 in Kragujevac, Serbia from the 5th to the 7th of September.
It is our pleasure to invite you to participate in IRMES 2019 conference and give your contribution to this event by submitting your research papers.
Paper Submission
Registered and presented papers will be published online with open‐access in a volume of IOP Conference Series: Materials Science and Engineering indexed in major international databases: Ei Compendex, Scopus, Thomson Reuters (WoS), Inspec, et al.
Authors can alternatively choose to publish in selected journals (FME Transactions, Facta Universitatis Series: Mechanical Engineering, Tribology in Industry, Machine Design, Mobility & Vehicle Mechanics or Applied Engineering Letters).
All accepted papers will be printed in Conference Proceedings in the form of extended abstracts.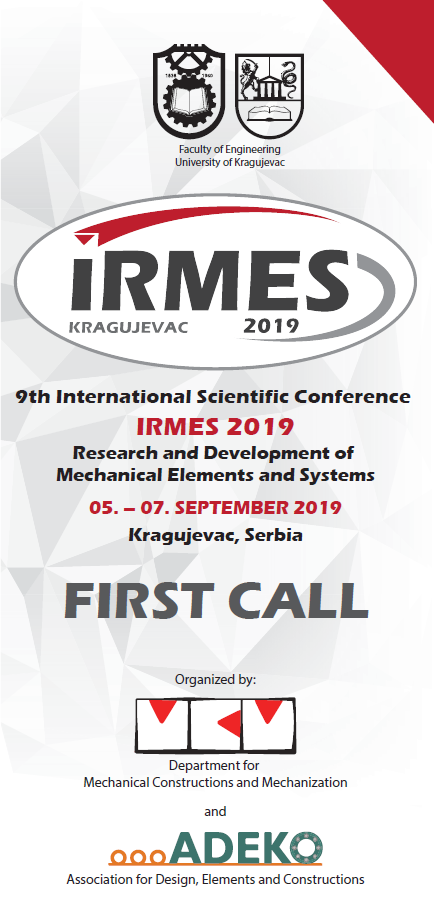 ---